Rocky Mountain Foco
Call for Papers, Panels, and Workshops
Regional Foco Conference
In Defense of Ethnic Studies and MEChA: A Proven Path to Higher Education in AZ & the US
Continuing Arizona Demographic Changes, HB 2281, and the Silencing
of the Cambium Report:
The Strategy of Fear and the Cultural Repression of a People
November 19 & 20, 2011
Arizona State University
Hosted by Rocky Mountain Foco, NACCS

The year 2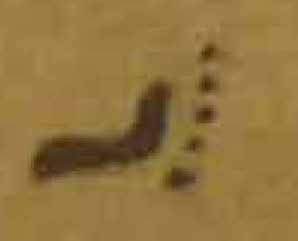 011 marks the first statewide application of law HB 2281 under which the State of Arizona targets one single American ethnic group and seeks to dismantle a federally-mandated educational program, namely Raza Studies, that has programmatically and effectively addressed, with an over 80% success rate, the recruitment and mentoring of US Latino K-12 students into college and university programs. In defense of such successful program, the instructors and administrators in Raza Studies, whose Mexican American curriculum is part of a multicultural program in the Ethnic Studies unit of the Tucson Unified School District (TUSD), have filed a lawsuit challenging the constitutionality of HB 2281. Coinciding with the legislative approval of the nefarious SB 1070, the drafting and passing of HB 2281 in 2010 was used as a wedge issue by major players in the Arizona Legislature and resulted in the rise of one-party rule in the state. Leadership for passing HB 2281 was provided by the new Arizona Attorney, who has delegated the task of dismantling the highly successful program of Raza Studies to his successor in the position of Arizona Superintendent of Schools. In contrast, across Arizona, the Rocky Mountain Region, the Southwest, and the rest of the United States much concern has risen regarding the future of the highly successful K-12 program in Mexican-American Studies/Raza Studies in TUSD. That is, many voices have come forward to defend Ethnic Studies, specifically TUSD's Raza Studies, which is an integral part of other curriculum and instructional programs such as Afro-American Studies, Native-American Studies, and Asian-American Studies. In heeding these voices, putting into action the NACCS resolution passed at the 2011 annual NACCS conference in Pasadena, California, and adhering to NACCS founding principle of producing action research, the Rocky Mountain FOCO is seeking to engage in a constructive intellectual dialogue and will hold a multi-organization conference entitled "Continuing Arizona Demographic Changes, HB 2281, and the Silencing of the Cambium Report: The Strategy of Fear and the Cultural Repression of a People" to be convened and hosted November 19 and 20 by the Arizona State University at Tempe.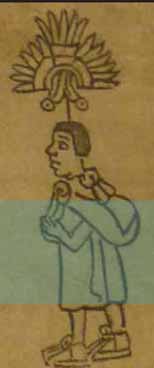 We are thus seeking proposals for papers, panels, and workshops, which address the central theme, and its four major subdivisions: 1) the Conscious Undermining of the Cambium Report; 2) the History of Ethnic Studies in Arizona's College and Universities, 3) the History of Ethnic Studies in the United States: Fifty Years of Curricular, Instructional, and Applied Scholarly Research for America's Universities and Society in General, 4) the un-American Criticisms of Ethnic Studies by Fear Inspired Arizona Politicians, 5) the Role of Students, Instructors, and Administrators in Mexican American/Chicano/a Studies; and 6) the Role of MEChA in Promoting Higher Education from 1969 to the Present.
Invited Speakers
Jeffrey J. Hernández, lead author of the Cambium Report; Renowned Historian Rodolfo Acuña; NACCS Past Chair Devon Peña; Arizona Superintendent of Schools John Huppenthal, and others.
Proposals
Proposal format: Name(s), address, home and work phone number(s), e-mail, one 25-50 word paragraph description, paper/panel/workshop title, and audio-video request.
Deadline
First priority: Saturday, October 29, 2011. Notification: Thursday, November 3, 2011. Please email submission to: NACCS 2011 Rocky Mountain Regional Conference Committee, c/o Dr. Manuel de Jesús Hernández-G., Mexican American Studies in Spanish, Spanish Program, SILC, Arizona State University, defendethnicstudiesmecha@gmail.com.
***
Rocky Mountain FOCO Conference
Implementing and Assessing Chicana/o Studies Curricula
Friday, October 8th
2nd Floor Wyoming Union
7:30am - 5:00pm
$5 Conference Luncheon Fee
Keynote Speakers
Las Hermanas Cordova Nadine Cordova & Patsy Cordova Albuquerque, New Mexico

Dr. Miguel A. Carranza, Ph.D, Associate Professor of Sociology & Ethnic Studies Director, Institute for Ethnic Studies University of Nebraska-Lincoln

Dr. Cordelia Candelaria, Professor of English Chair, Chicana and Chicano Studies Department Arizona State University
Pre-Conference Activities October 7th

2:00pm - 3:30pm "Chicana/o Studies K – 12"
Medicine Bow Room, UW Beta House

7:00pm - 9:00pm Poetry Reading
Family Room , Wyoming Union
Register for the Regional Meeting Today!
For more information:Chicano Studies, Dept # 3254
1000 E. University Ave., Laramie, WY 82071
Phone: 307-766-4127
E-mail: Rtrevizo@uwyo.edu
Chicano Studies Program
UW MEChA
Colony of Sigma Lamda Gamma Sorority, Inc.
PACMWA
College of Arts and Sciences
College of Education
Graduate School
Outreach School
Division of Student Affairs


Department of Criminal Justice
Department of Education Studies
Department of English
American Indian Studies Program
Women's Studies Program
OMA Hispanic Student Programs
Office of Minority Student Recruitment
La Radio Montañesa