Devon G. Peña
NACCS Scholar 2013
Nominated by the Northern California Foco and supported by the Pacific Northwest Foco, NACCS is pleased to be recognizing the 2013 NACCS Scholar Devon Peña, a Scholar, an Activist and a Gentleman farmer.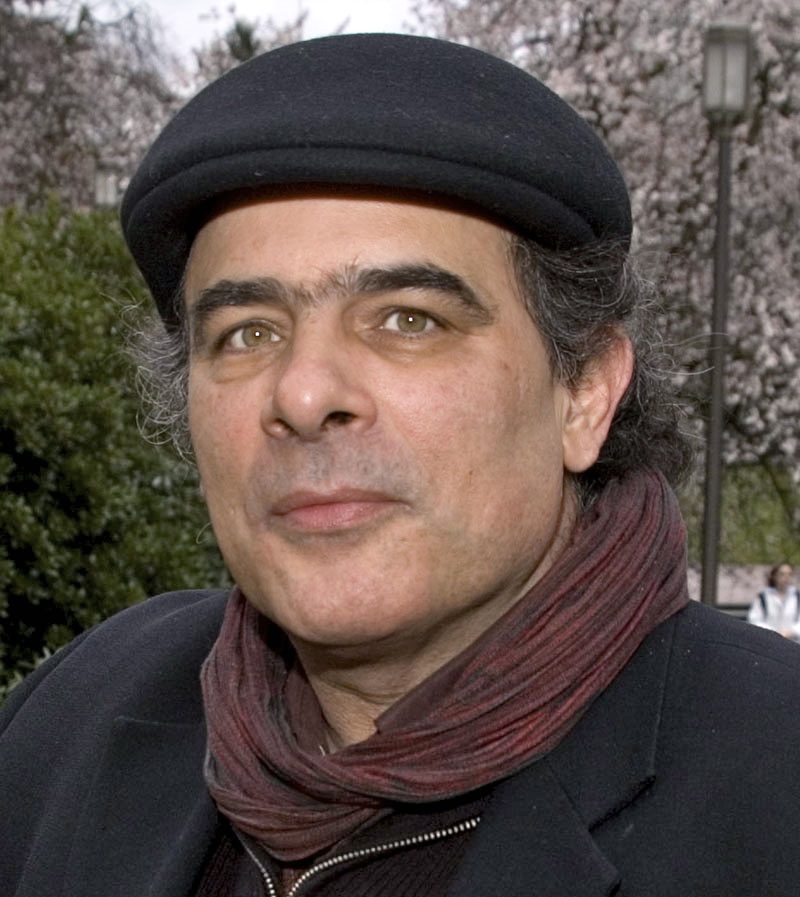 Devon's contributions to Chicano/a studies scholarship and the well-being of the earth and all its inhabitants were extolled by members throughout the country. He is currently Professor of Anthropology at the University of Washington, focusing on environmental justice, agricultural and ethnic ecology. In his nomination packet it is noted: "In the tradition of previous Chicana/Chicano scholars recognized in the National Association for Chicana and Chicano Studies, scholarship and activism defined the personal character of the life long experience of Dr. Peña in academia and the community…he has promoted the goals and objectives of the association and served as a role model for the new generation of Chicana/o scholars."
Devon worked tirelessly with numerous colleagues on the writing and filing of our first Amicus brief in support of Tucson's Ethnic Studies in the case of Acosta v. Huppenthal (2012). In support of Tucson educational excellence and academic freedom he wrote:
We support the Mexican American Studies Program in the Tucson Unified School District and are united in opposition to academic discrimination against Mexican American and Ethnic Studies. This respected field of study has been unjustly targeted and demonized by Arizona authorities, which is strangling the pursuit of a comprehensive education and silencing the perspective of Mexican Americans and their cultural background. This law has resulted in censorship of important books and eliminated a program with proven academic success for traditionally neglected students.
In addition to his work at the University of Washington, Devon served as the Secretary of the Sangre de Cristo Acequia Association in Colorado which worked to re-establish communal water right laws in the state. In October of this year he helped host the first Congress of Colorado Acequias, a historic step in restoring traditional water usage and governance over this vital resource. He has also engaged in action research on communal land management and restoration and preservation in Southern Colorado on the 80,000 acre La Sierra Commons. He is the founder and president of the Acequia Institute, the nation's first charitable foundation supporting research and action on Latinas/os and food and environmental justice. As a practitioner, Devon is part of a farmer's cooperative in the San Luis Valley in Colorado which raises grass-fed beef and heritage corn and beans, modeling sustainability and preserving food diversity.
As a scholar he has written numerous pieces about Chicanas/os and environmental justice, communal water and land rights, and urban agriculture, just to name a few. He authored Chicano Culture, Ecology, Politics: Subversive Kin (1999) and Mexican Americans and the Environment: Tierra y Vida (2005), both for the University of Arizona Press. He currently authors a number of blogs on both immigration and environmental and food policy. Devon has served as Chair of NACS [sic]/NACCS from 1989-1990 and again from 2010-2011.
We can all be proud to have Profesor Peña join the ranks of the special and committed group of NACCS Scholars.
Please join us at the Friday Luncheon to celebrate Devon!